Details

Written by

Interdonato

Category: Articles
Hits: 357
Christmas: 3 things for what we should be grateful for.
I can't believe it's already December. This month is one of my absolute favorites because it has always been full of love and happiness for me. With Christmas being my favorite holiday, I believe that we should take 5 minutes to reflect about everything it represents and to value all that life gives us. 
#1 Our family and friends: 
Our family and friends are going to be the ones that are going to be there for us at all times. There is nothing more important than the people who love us unconditionally and with whom we can count unconditionally. We get to spend a lot of time with them and create beautiful memories. 
#2 We can start being better people: 
During this month full of love, we have the opportunity to work on ourselves to be our better version. It is the month of a new start.
#3 We should be grateful for Christmas presents: 
Presents are not the most important part of Christmas but they still play a huge role during this holiday. It is everything about materialism which is alright but we should also know the limit of it. We should be grateful for what we get and not demand more because we are already lucky enough. 
That is is for today's blog, I hope you enjoyed it and have a wonderful Christmas with the people you love. 
Details

Written by

Interdonato

Category: Articles
Hits: 375
What to be Thankful for
Most of the time people take a lot of things for granted, they are not aware and appreciative of what they have or can get in life.
I myself sometimes don't realize how lucky I am and do not appreciate it as I should.
People think that we have to be grateful only for material things but really there, are way more important things to be thankful for.
At the end of the day, we are all going to die and all those material things that we get over the years are not coming with us and are going to disappear over the years.  Happiness, health, and love are the top three things we should look and be grateful for.
Being thankful is enjoying and living your life to the fullest and at the same time being aware of it and its benefits.
It is actually really simple because we can be thankful for such simple things as being alive.
First of all, I am not only thankful for the material opportunities provided, but also emotional, because I have a loving family, two parents, that love me and try to give me all they can. They are always supporting me even in the very rough times and I am conscious of all the opportunities they have provided me.
Secondly, I am thankful to have a roof over my head and a warm home that I share with my parents. Also, to have water and the necessary food to not go hungry.
Thirdly, I am thankful because even though I don't have a lot of friends I know I can count not only on my parents but also on my best friend called Mariana. She is always supporting me and makes me smile and laugh when I am facing hard situations.
Fourthly, I am thankful because I found love. Even though I am young, it is always a beautiful thing to experience. Being in a relationship has tough me so much about the world and myself even though it sometimes hurts and breaks my heart. Those disappointments had tough me to be stronger.
Additionally, I am thankful because my mom is finally cancer-free, I would never be able to live without her, and she is my whole life. She faced such a difficult time and it was a very hard time but it made us all stronger in my family. In fact, I grew a lot and I realized I had to live every day, as it was my last because everything could change from one day to another and once again I believe in the fact that things, people and emotions cannot be taken for granted.
Then, I am thankful to have had the opportunity of moving from a country to another and learning new languages and cultures, even though I didn't want to at the beginning and was very hard. The setbacks that have formed me and made me stronger and have added to my international personality.
Therefore, I am thankful to have an education, for being able to read, to talk properly and to be able to have an easier door towards my future.
I am also thankful for having an education and having the money to pay for my studies in one of the best universities in Lyon. 
I am thankful for every single experience I have lived.
I have visited a lot of beautiful countries all over the world and have enjoyed magnificent landscapes that a lot of people haven't had the opportunity to see.
Last but not least, I am thankful for being healthy because it is very hard to be happy when you are not physically feeling good I am also thankful because we live in a country where we have a lot of social help and it makes it easier when we are seriously ill in terms of money.
Writing this has made me realize how thankful I am and how showing your thankfulness most not be just once a year, but all year long because every single day you have at least one thing to be thankful.
Feeling thankful regularly puts you in a very good mood and gives you positive energy.
The more thankful and grateful you are the more you get in life.
Details

Written by

Interdonato

Category: Articles
Hits: 407
What is my favorite bar in Lyon?
Going out is one of my favorite activities. If I find the right place and the right moment I can sit down and talk for hours and hours with my friends. It is my way of relaxing and feeling good.
As a matter of fact, I prefer going to a bar and catching up with friends than going to a party and not be able to say a word because of the extremely loud music.
My favorite bar in Lyon is called "La Buvette Saint Antoine", it is situated in the heart of the city center. It is just in front of the Rhône River so it has a view to Vieux Lyon. The view is just magnificent; you can even see the Fourvière cathedral that is one of the most beautiful monuments of Lyon.
The bar is on the exterior but it is very big and has a lot of tables for everyone. It also works as a restaurant; they have salads, sandwiches, French fries, etc. It is a perfect match. 
It's strategic position and its ambiance has made it one of the most visited places for Lyon people and foreign tourists to grab a drink.
Moreover, La Buvette Saint Antoine is a perfect place to go with your friends but it is also a good alternative for a love rendezvous. First of all, this bar has been one of my favorites since I first visited it about 2 years ago. I love it for so many different reasons and it is one of the places where I have had most of my best moments and experiences.
Secondly, one of the top things that I like about this bar it that it's full of young people and at the end of the day you can get to know some of them. They can either be friends of a friend of yours or just complete strangers.
By the way, the bartenders are extremely nice, you can talk and joke with them.
Also, the bar prices are not really that expensive, they have a great variety of drinks and my favorite part, they even give you free Doritos.
In fact, Last year they came up with an amazing idea, they freely gave you external batteries to charge your phone. You only had to give your identity card until you were done.
This was the best idea I had ever seen in a bar because people that go to this bar usually stay there for hours and spend a lot of their battery.
Yet, this bar is mainly open during summertime and it is closed most of the winter due to the weather conditions. When summer comes my friends and I know that the first thing we have to do is go to our favorite bar. This bar really reminds me all about summer vacations and I just can't help to love that feeling, which makes me want to return every single year.
The people that own La Buvette Saint Antoine bar, also have a bar just across the street called "Diplomatico" which is pretty nice too but has a completely different concept.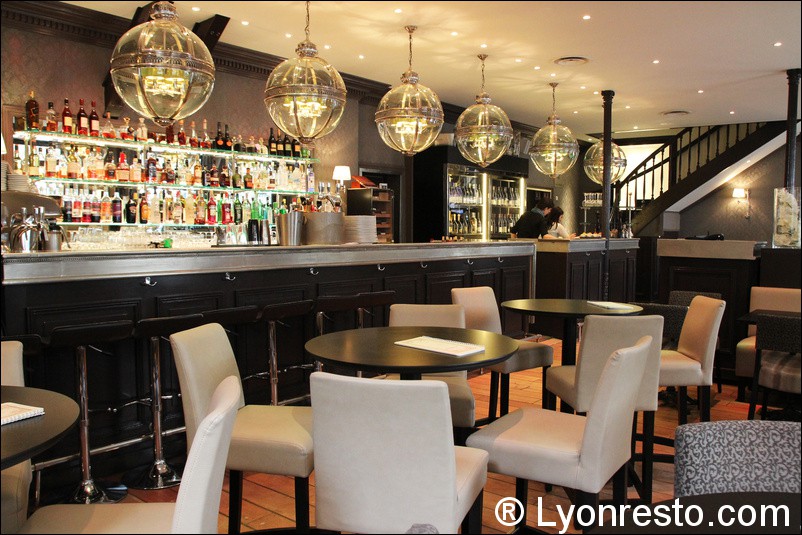 Therefore, I believe Lyon is not only a tourist destination in terms of museums and monuments but also for its amazing bars that make not only the day enjoyable but also the night.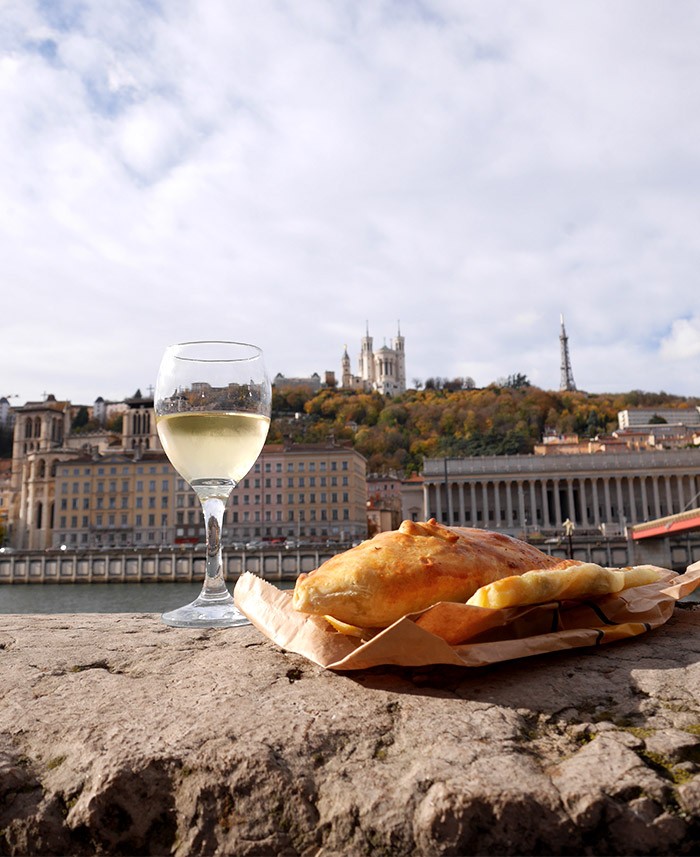 CHEERS !!!!!!
Details

Written by

Interdonato

Category: Articles
Hits: 370
Technology is alienating us.
Does Technology Make Us More Alone?
It is evident that in our nowadays world, technology appears in every aspect of our lives and is used daily. Technology and social media were made to connect us to one another, from one corner of the world to another. For example, Facebook allows us to find very old friends and to keep in touch with them throughout the entire day.
Traditionally texting and Facebook where one of the only ways to communicate with friends.  Now a day there are a lot of different social media such as Snapchat, Instagram and Twitter. Due to technology, we are becoming less human and our interactions with other people aren't real anymore. Nowadays, we are used to sending messages that do not contain emotions and face-to-face conversations are rarer day by day.
It is now rare to pick up your phone and call to your friends house like we used to do when we where kids, now we just pick up our smartphone and don't even hear the voices of our friends, we can answer to the messages whenever we want so it doesn't allow us to have a proper conversation because we are no longer interacting with our friends in person. To the point in which the majority of people don't even know their family's phone numbers.
Another argument that supports the fact that technology is making us feel more lonely is the clear idea that instead of watching a movie at home with your entire family, we prefer staying by ourselves in our closed room without taking our eyes from a 10-inch screen.
All these actions lead us to the point in which we are becoming very dependent on our smartphones and they are the first thing we look at when we wake up every single day.
I truly believe that our smartphones are getting in the way of socializing. We talk to a lot of people and see everyone's lives on social media but in reality, just a few of them are actually our friends.  We also base our lives around them, pretending everyone is doing fine when in reality a hug or a talk is what they really need. Additionally, we are followed by a lot of people that we don't even see or talk to on a daily basis. This makes us believe that we have a lot of friends but really the majority of our followers don't really care about us they just care about our life and what we do because that's what people do now.
Therefore, it is important to hold a clear distinction between social media and real-life, understating that not all we see in there is real and that friends are not just those who like your picture or text you but those who are there when you really need a hug or when you are phasing a hard situation.
In my opinion, technology does have made us more alone. 
Details

Written by

Typhanie Flouttard

Category: Articles
Hits: 385
Known as the world leader in VOD, and after the success of the horror series Marriane, Netflix is launching itself on the French teenage series in a fantastic style, with : Mortel.
History....
In a suburban high school, three teenagers: Sofiane, Victor and Luisa, will find themselves bound by a supernatural and uncontrollable force. Sofiane and Victor, who have been given new powers following an improvised voodoo ritual, will have to investigate a mysterious murder involving high school classmates. This investigation will not be possible without the help of Luisa, who is unknowingly involved in voodoo rituals. Between friendships, teenage problems, and supernatural; Mortel plunges us into a fantasy world but also representative of the problems teenagers can face today; love, drugs, alcohol, betrayal, etc
The series consists of 6 episodes, each lasting an average of 60 minutes.
Notice....
Allociné
Le Parisien

Press: 3.2 / 5

Spectateurs: 3.5 / 5

4 / 5
Subcategories