Details

Written by

Dubois Grégoire

Category: Marketing
Hits: 455
Following the recent departures of many streamers from the Twitch platform, the platform has decided to conclude "exclusivity contracts" with its most influential streamers.
2019 was a particularly difficult year for Amazon's streaming platform. While Twitch did not seem to have a real competitor until this year, the departure of several leading streamers finally raised the question: what if Twitch was not invincible?
Indeed, Ninja, shroud, Disguised Toast, CouRage, King Gothalion and Ewok have left for new horizons. Some have gone to Mixer, others to YouTube or Facebook... but the conclusion is the same: the competition has woken up and is ready to get their hands on the wallet to acquire streaming stars.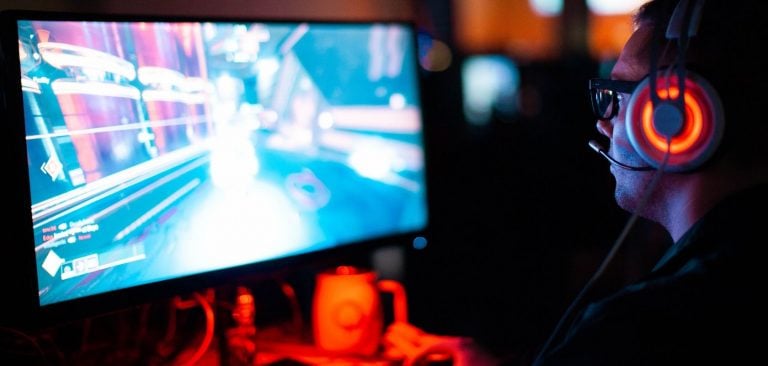 Of course, Twitch has no intention of giving up its position as market leader. Although Amazon's platform is still by far the reference for streaming in the West, the community was nevertheless waiting for the giant's reaction to the aggressive strategy of its competitors.
This is now done and Twitch has made sure to keep some of its most popular talents for a few more years. Indeed, the platform would have signed a new multi-year contract with DrLupo, LIRIK and TimTheTatman.
These streamers are among the most popular on Twitch, with more than 10 million followers between them. After the departure of big names such as Ninja, shroud and Disguised Toast, all eyes had obviously turned to the other most influential broadcasters... including these 3 streamers.
Details

Written by

Dubois Grégoire

Category: Marketing
Hits: 556
On 1 August 2019, "Ninja", the streamer with 15 million subscribers on Twitch, announced its departure from the platform for an as yet unknown sum. Microsoft's new streaming platform "Mixer" has indeed taken over the American star and will broadcast the next streams of the American "star" in their entirety. But Microsoft didn't stop there: indeed, several other big streamers have decided to join Mixer at the expense of Twitch.
Microsoft has decided not to let go of Twitch. Since mid-2019, the multinational has managed to convince several influential streamers to join Mixer, its competing platform for live video game broadcasting.
STREAMERS WHO HAVE LEFT TWITCH TO MIXER IN 2019:

Ninja :
He was the first, and therefore the most influential, to agree to leave Twitch to join Mixer, for an unknown amount of money. In three months, he won over 2 million subscribers.
Shroud :
On October 24, 2019, it was the turn of the very famous "Shroud" to join the Microsoft platform. Known for its unparalleled accuracy on FPS (First Person Shooter), the streamer with 7 million subscribers was one of the leading figures of Twitch.
Gothalion :
Shortly after Shroud's announcement, on October 27th, it was the turn of Gothalion, aka Cory Michael, to announce this partnership to his community: he stopped streaming on Twitch the same day, and has already gained 30,000 subscribers on Mixer in less than 24 hours. Although he may be less well known than the other two streamers, his departure to a competitor shows how Mixer is becoming an attractive alternative for professionals.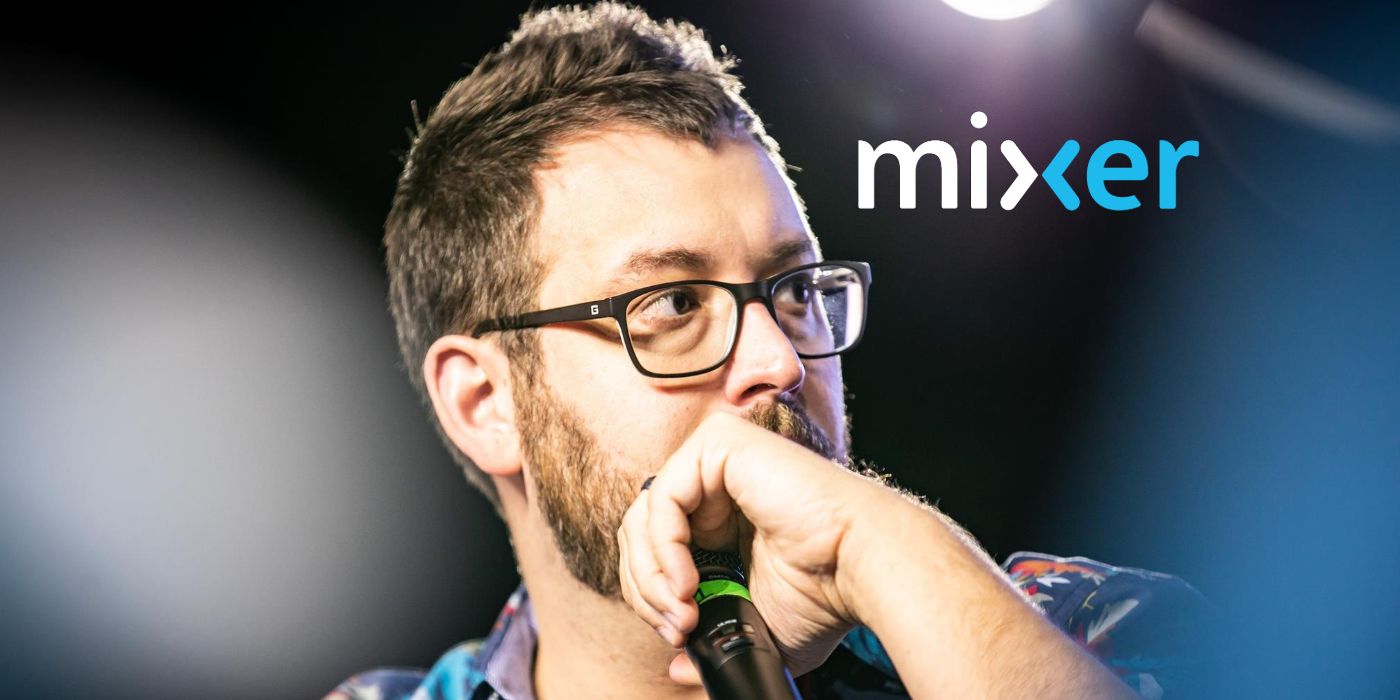 Details

Written by

SANTELLI

Category: Marketing
Hits: 401
Why Brands should use Digital Advertising nowadays
Digital advertising is basically about doing promotional advertisements to consumers through the internet and digital platforms (websites, apps). Digital advertising includes online advertising, promotional emails, banner ads (etc.).
This marketing strategy has been developed thanks to the advancements of new technologies. Today, everyone has access to the internet; it is a way for us to communicate with everyone all around the world, and it has become inevitable. Following this attitude, brands need to use this channel in order for them to spread their message and to be able to reach the consumers directly. 
Digital advertising is interactive, which immediately gets the brand closer to the consumers. It can reach thousands even millions of people at a time. Many new tools have been created in order to analyse consumer behaviour, what they like or want for example, and that helps brands to know their consumers. This could help to target a certain population and therefore offer them what they could like or need. Other tools such as SEO or SEM are used to buy traffic onto the brand's website, in order to gain more visibility and awareness. 
This strategy helps to measure advertising performance, gain awareness, perceived value, accessibility, emotional connection and loyalty. These factors are very important for a brand to take into consideration, because these are what help the brand to be successful. 

What makes digital advertising very interesting here, is that its constantly changing its nature. Because technology never ceases to develop itself and innovate new things all of the time, marketers need to be aware of these changes in order to adapt new skills while keeping the competition up. Everyone now shares their information though social media, more data is available, and this enables advertisings to be more targeted than ever. 
The way advertising has changed over the past 50 years and the way it keeps on changing is incredible. Today there is so much more competition, and being different is a lot harder. 50 years ago id a brand could afford to be on the radio or on television you could dominate because you had high-top-of-mind awareness; and comparing that to now, brands have easier access to being visible thanks to the technological and digital advancements. 
As said before, the internet is inevitable, it is probably the fastest and easiest way to reach your consumers. Plus, with the large sphere of competition present on the market, you need to be able to differentiate yourself and have skills that are in line with the newest technological developments. 
Details

Written by

Maurine Amar

Category: Marketing
Hits: 460
The strategy of social networks against search engines was felt as early as 2015.
Facebook has declared a war towards Google by creating its own advertising system. Both Google and Facebook sell print, that is to say the display of an advertisement on the user's screen. The term print is used for display advertising (banner, paving stone, video...).
Details

Written by

DESBOS

Category: Marketing
Hits: 336
Designing a mailing campaign is a path full of pitfalls. Indeed, landing in the recipient's inbox "in one piece" is already a performance. The message must then be opened and clicked for the mission to be considered successful. If the goal initially desired is a transformation, it is necessary that the landing page is properly designed to ensure the latter ... To succeed in this work, it is important to understand that the design of a mailing must be done on the court but also in the long run.
Mailing: defining a solid foundation

As the definition indicates, the mailing strategy is a combination in space and time of means to submit the will of the other with a minimum of resources. It is important to build this strategy on solid foundations. Within the organization, it is important to define the steering committee which will be made up of people taking charge of the maling and newsletter actions. Define a steering committee to ensure proper action monitoring. In addition, the steering committee will take charge of actions such as watch and benchmarketing as well as campaign design.
Use the mailing lever in a global strategy

The steering committee specified, it will use the lever mailing in a global strategy. Thus, all the webmarketing actions will have to be coherent and allow a synergy with the other levers. For this, a dispatch schedule must be created to determine the date of the sendings and the actions that these included.
It will have to take into account the different types of campaigns (birthday campaign, campaign wake up dormant address, thank you, cross selling ...) and the scenarios that it generates with reminders in particular. Adwords campaigns, community management, guest blogging actions, publications on the blog will have to follow a logic of communication to best appeal to consumers ...
The role of the blog and the website

The blog just like the website of the organization should be properly designed and powered to allow the lever mailing and newsletter to develop its potential. The blog will enrich the newsletter and attract new readers through the registration box and interaction of the social community.
The website for its part must allow the creation of landing page, be able to accommodate a large flow of visitors, integrate mail acquisition operations (white paper, membership promotion ...), have a simple and understandable ergonomics allowing to define a suitable conversion tunnel ...
Do not forget the database

Finally, the database will also have to be designed in the long term. Certainly, the beginnings can be difficult but you will see in time that the results will come with the work. The database must be qualified and can be fed in many ways (contest games, white paper, sponsorships ...). Also, the update of the BDD is essential. The BDD must be segmented, fully informed and refreshed after each campaign.
Seeking excellence continually

In the short term, it will be necessary to correctly define the objectives and targets of each campaign. A mailing campaign must meet a goal for a target. The design of the mailings and newsletter will have to take into account the recommended practices in order to maximize the deliverability rate and avoid falling into spam. To avoid spam, tests can be a solution. The mailing and newsletter design also takes into account the tracking of the campaigns to determine the positive and negative points and set axes of improvement.
The success of a mailing and newsletter strategy owes nothing to chance. Like pastry, this is a matter of dosage and constant attention!