Scandinavian specialist Norbert Tschümperlin gives you 10 good tips for your trip to Finnish Lapland.
1. Lapland, where is it?
Lapland lies between latitude 66 ° and 70 °, so most of this magnificent landscape lies north of the Arctic Circle. In addition, the region is divided into Finnish, Swedish, Norwegian and Russian Lapland.
2. How to reach Lapland as soon as possible?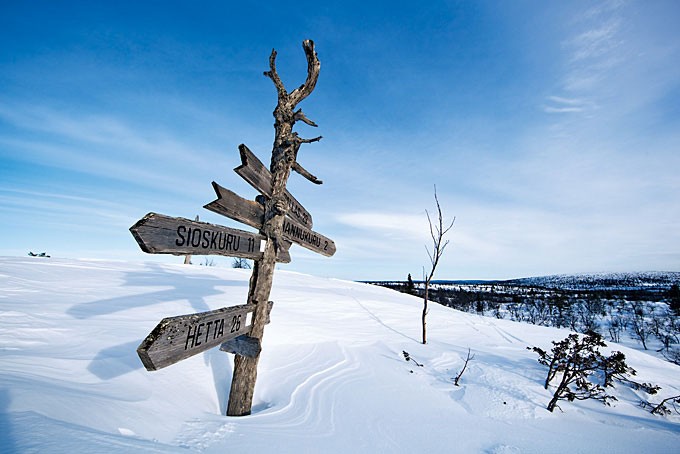 From 26 December to 4 March 2017 we offer our direct flight from Zurich to Kittilä. This is the fastest connection because Kittila is in the middle of Finnish Lapland.
3. What clothes should you bring?
Winter in Lapland is cold, but dry. Although temperatures drop below minus 30 degrees, the cold is generally bearable. Bring enough warm underwear, waterproof pants and jacket, winter shoes with a good profile, and of course, do not forget the gloves and the hat! During the excursions, thermal clothes will be put at your disposal. I advise you to equip yourself as if you were going to ski in Switzerland in the middle of winter during bad weather.
4. What are the accommodations on site?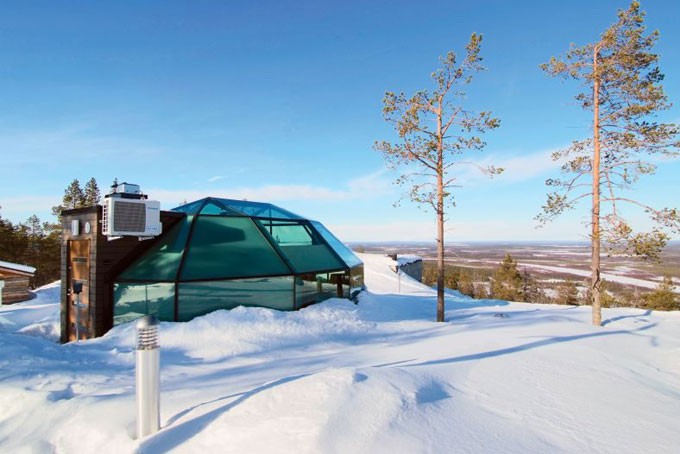 Apart from hotels, we have log cabins typical of the region. For those looking for originality, spending a night in a glass igloo can be a special experience.
5. When should I book to spend the New Year in Lapland?
Better to book your trip now in early fall.
6. How do you say "hello", "thank you" and "happy new year" in Finnish?
Hello: hyvää päivää
Thank you: kiitos
Happy new year: onnellista uutta vuotta
7. Which excursions do you recommend?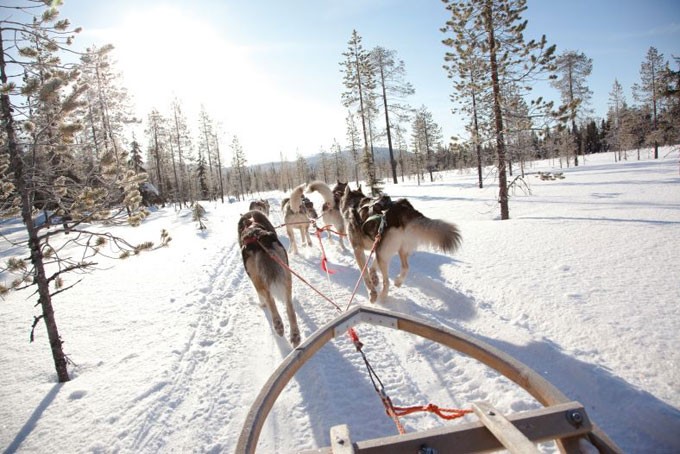 You must absolutely experience a dog sled or snowmobile ride. For children, Santa's visit to Rovaniemi will remain an unforgettable moment. If you prefer a more sporting activity, then downhill skiing, snowshoeing or cross-country skiing in the heart of this magnificent landscape are exactly what you need. For action enthusiasts, an Arctic karting rally can be a real challenge. You see, there is something for everyone.
8. What are the culinary specialties not to be missed?
The traditional Lappish cuisine includes mainly fish, reindeer meat, mushrooms and berries. If you have never tasted reindeer meat, do not miss the opportunity! You should also try canoes, slippers stuffed with rice pudding. But meat canoes are also very popular and delicious. If your taste is sweet, you'll love cinnamon buns.
9. When and where can the Northern Lights be observed?
Unfortunately there is no guarantee that this spectacle of nature will take place, because it must be preceded by a solar flare. It is between October and March that you will have the best chances to see them. At night, when the air is fresh and pure, is conducive to see clearly this luminous phenomenon.
10. How to make the perfect picture of the northern lights?
To make good pictures, you do not need a big equipment. Opt for a wide-angle lens with a focal length of 10 to 24 millimeters and a maximum relative aperture of f / 2.8 or better. To avoid taking inaccurate and fuzzy pictures, always carry a tripod and, if possible, use the remote shutter. Do not forget extra memory cards and replacement batteries. It is also useful to put on thin gloves, the cold is difficult to withstand bare fingers, and as the temperatures also lower the performance of the batteries, it is better to carry the refill.
As soon as you see the northern lights, you turn off the flash and other automatic settings. Choose the maximum aperture and select the fastest shutter speed. Use an ISO setting between 1000 and 2000, then start with test shots.
But above all do not think that to photograph: know how to make use of your eyes to admire this celestial magic!