Going to Prague for a weekend
Known as "the magic capital of Europe", it attracts millions of fans every year. Known for its monuments, facades and statues that tell an eventful story. We give you some addresses to discover this city.
- The Old Town Square
Its many monuments illustrate the turbulent past of the Czech capital with the 14th century Town Hall. Near the tourist office, you enter the Josefov Jewish district via the very chic rue de Paris, signposted by the major European brands. The high façades of the buildings are all to be detailed: balconies, statues and gables rival the delirious imagination of Art Nouveau, specific to Prague.
Several synagogues can be visited, all equally beautiful. I remember the Pinka synagogue: more than 60,000 names of deportees are inscribed on the walls of the monument. A poignant moment, reminiscent of the tragedies of history. It is undoubtedly the most moving place in the neighbourhood....
Stroll through the alleys of the old ghetto, a global pass is required to visit the synagogues and the Jewish cemetery haunted by the legend of the Golem.
- The Charles Bridge, which remains the emblem of this city.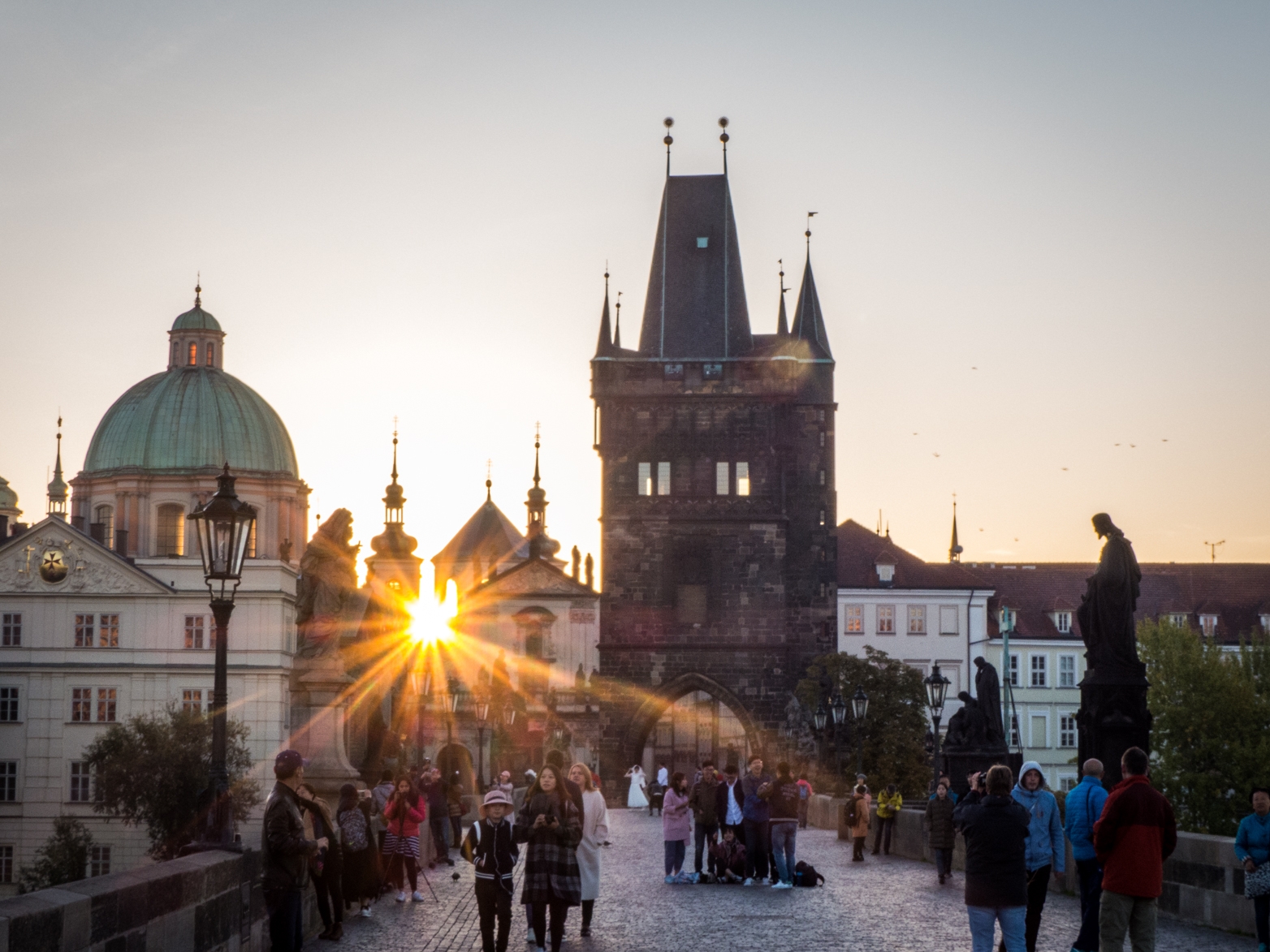 - Visit of Malá Strana
You will find its narrow shopping streets and cobblestone streets: restaurants, shops, bars and hotels can no longer be counted any more as there are so many of them.
One of Malá Strana's highlights is John Lennon's wall, erected in honour of the English singer in 1980.
There are many monuments to discover in Prague, and don't forget to taste the beers that worth the visit!