Why you should visit Mexico :
Mexico, an extraordinary country that has so much to offer to the whole world. Mexico is not all about spring break parties at the beach, it also has and offers a unique culture and history. Mexico is one of the most beautiful places in the world and I am going to convince you why you should take your next trip to Mexico.
People
Mexican people are very open, they receive you as if you were one of their own. They are always happy, smiling and giving you the best during your trip. You will not have a problem when trying to communicate because a lot of Mexican people have quite a good level of English. Everywhere you go I assure you will receive the best quality service, most likely in restaurants.
Culture: 
Mexican culture is very unique, they are so different from us, they have incredible celebrations and if you can go during these then I assure you you will have a blast. Some of the most famous Mexican celebrations are « El dia de los Muertos » which is the day of the dead during the month of October, « Navidad » which is Christmas during the month of December,  they celebrate it during the whole month with parties called « posadas » where they have enormous Piñatas.
Landscapes:
Mexico has a lot of the most beautiful landscapes in the whole world. The most beautiful and known beaches are Cancun, Playa del Carmen, Puerto Vallarta, Los Cabos, Tulum, Mazatlan, Cozumel, Ixtapa, and Acapulco.
But Mexico is not only well known for its beaches and natural landscapes but also for their human-made landscapes of past history. In Mexico, you can encounter and travel back to the 15Th century by visiting Chicen-Itza and getting a feeling of the great Mayan Empire.
Weather: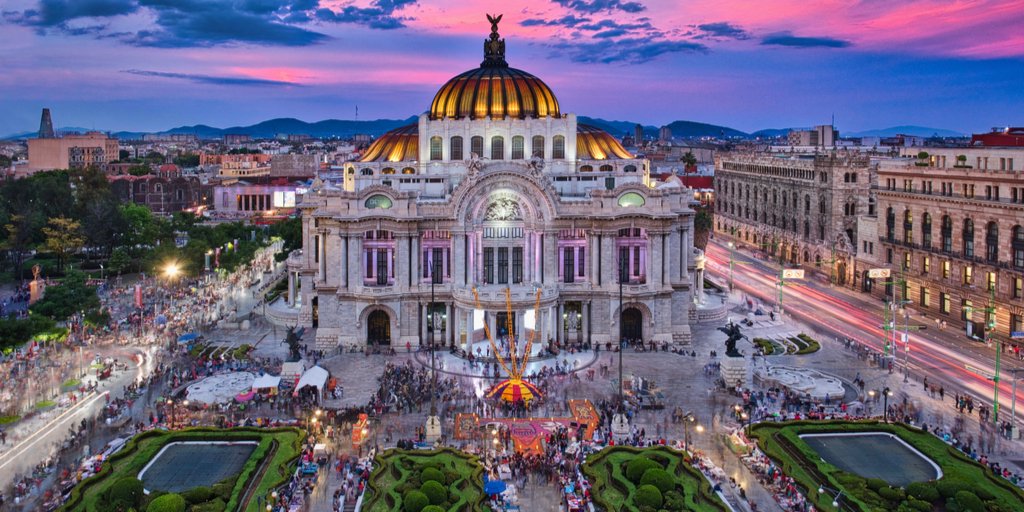 Mexico holds a variety of temperatures due to its immense territory. You can have temperatures of -5 in the North while having a temperature of 30 in the South.
Gastronomy
Last, but not least the gastronomy. This is the best part of why you should go to Mexico. The real Mexican food can only be eaten in Mexico otherwise you will never know what it actually tastes like. Mexico has a massive variety of plates and ingredients. Most dishes are a combination of the ancient Aztec, Mayan dishes and the influence of Spanish conquistadors. The most known and typical dishes in Mexico are tacos,  tamales, quesadillas, sopes, nopales, and elotes.